SuperMush Rewards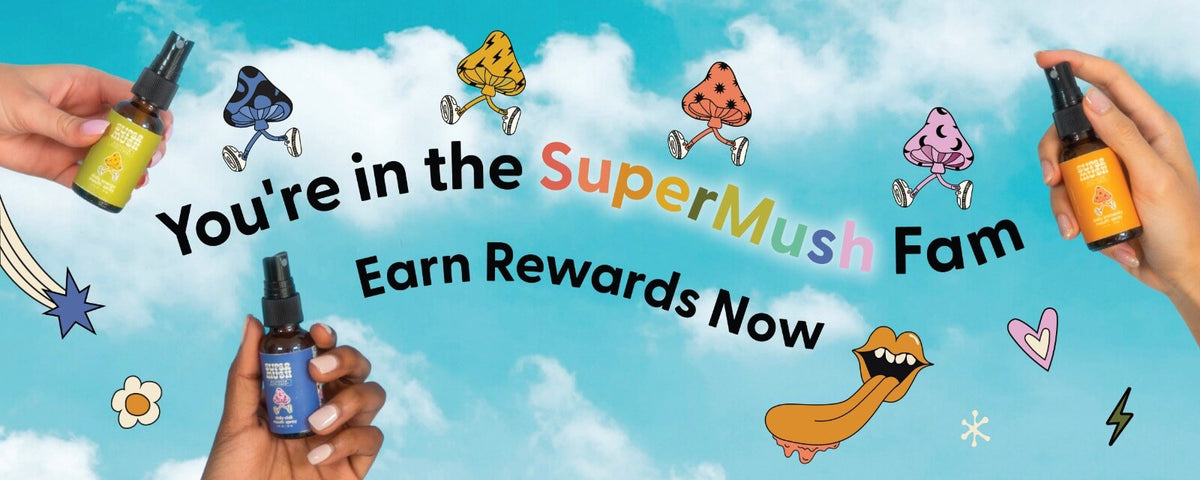 If you're like us, we need Energy, Immunity, and Chill everyday. SuperMush Daily Mouth Sprays can be used in combination with each other throughout the day, or individually by need. Formulated with organic and sustainably-sourced superfood mushrooms. 🍄
Share More, Save More
Share the good vibes and get a $30 reward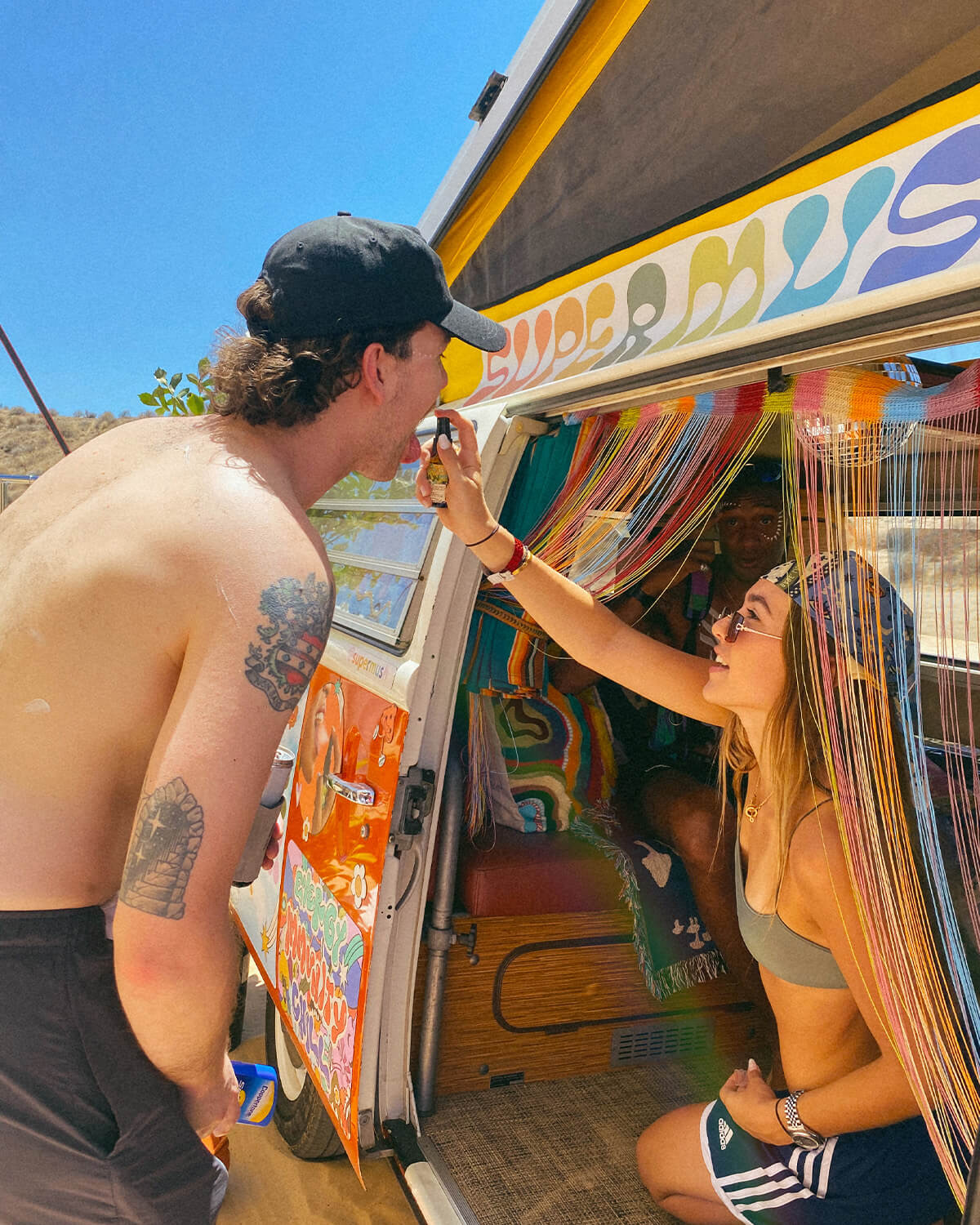 Your friends will get $30 off their first order too!
Earn $30 for each friend you refer when they make their first purchase.
How Do I Refer Friends?

STEP 1
Log in or create a SuperMush account

Step 2
Share your individual URL with your friends, or enter their email. You can also share it on social media!

STEP 3
After your friend places their SuperMush order, you'll receive a $5 coupon to use.
More Ways to Earn
We love you babe, here's more ways to earn points to get free SuperMush:
5 points for following us on Instagram
5 points for sharing on Facebook
10 points for placing an order
10 points on your birthday
Collect 20 SuperMush points and get a Free SuperYou Bandana.
Collect 30 SuperMush points and get a Free Daily Mini Mouth Spray Bundle.
Collect 40 SuperMush points and get a Free SuppleMints Bundle.
Collect 70 SuperMush points and get a Free Daily Mouth Spray Bundle.
Collect 100 SuperMush Points and get a Free SuperFan Bundle.
Put your Points on Cruise Control
Subscribe to your SuperMush orders and get 10 points AND 20% off every auto-order.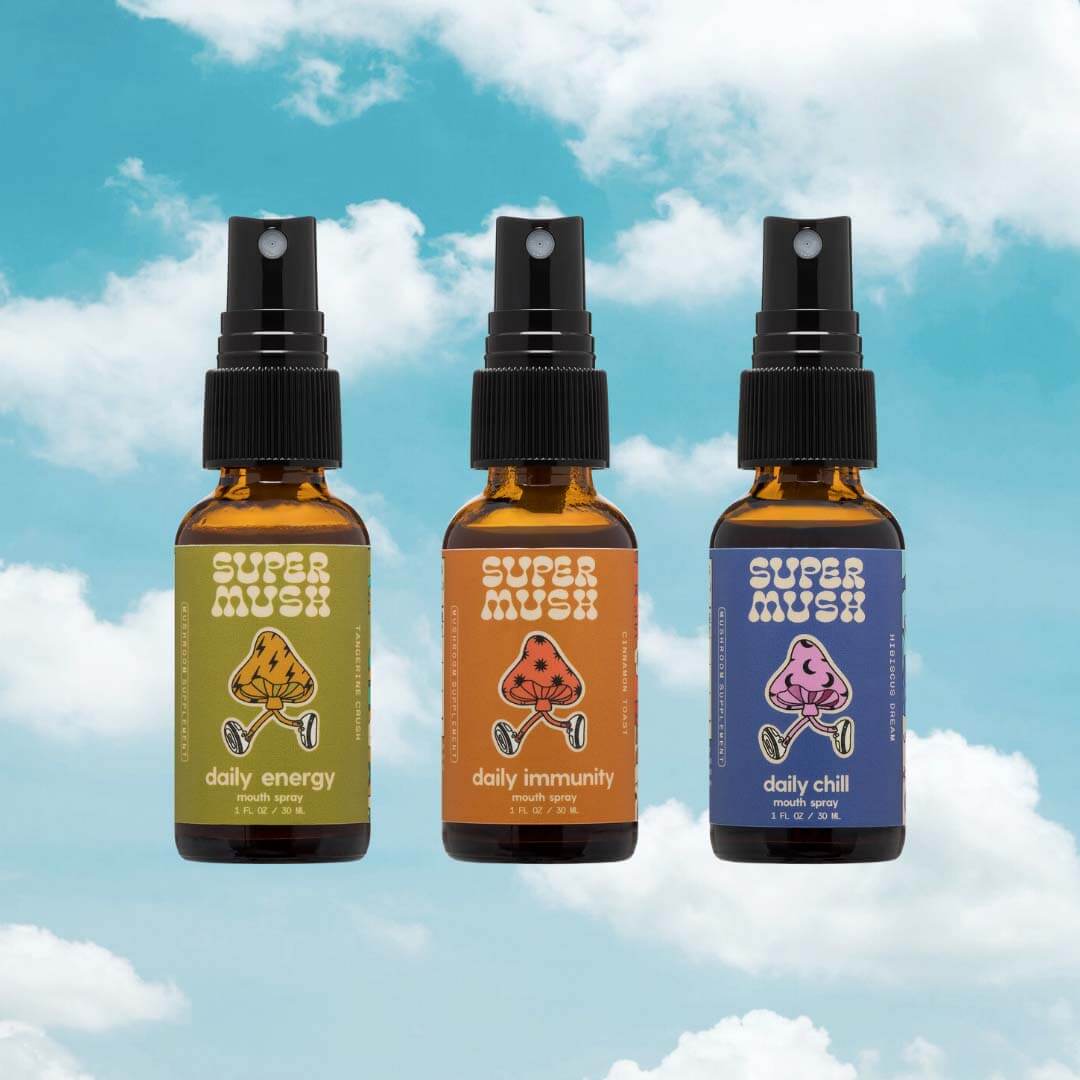 To get the most out of your 🍄 s, spray them daily. Each bottle lasts about a month and the benefits build up in your system for long-term results.

Here's How to Subscribe

Subscribe to any product you'd like

Select frequency of shipment

Purchase first Order and 20% off will be auto applied at checkout.

Cancel at any time. Easy peasy ✌️
Benefits of Subscribing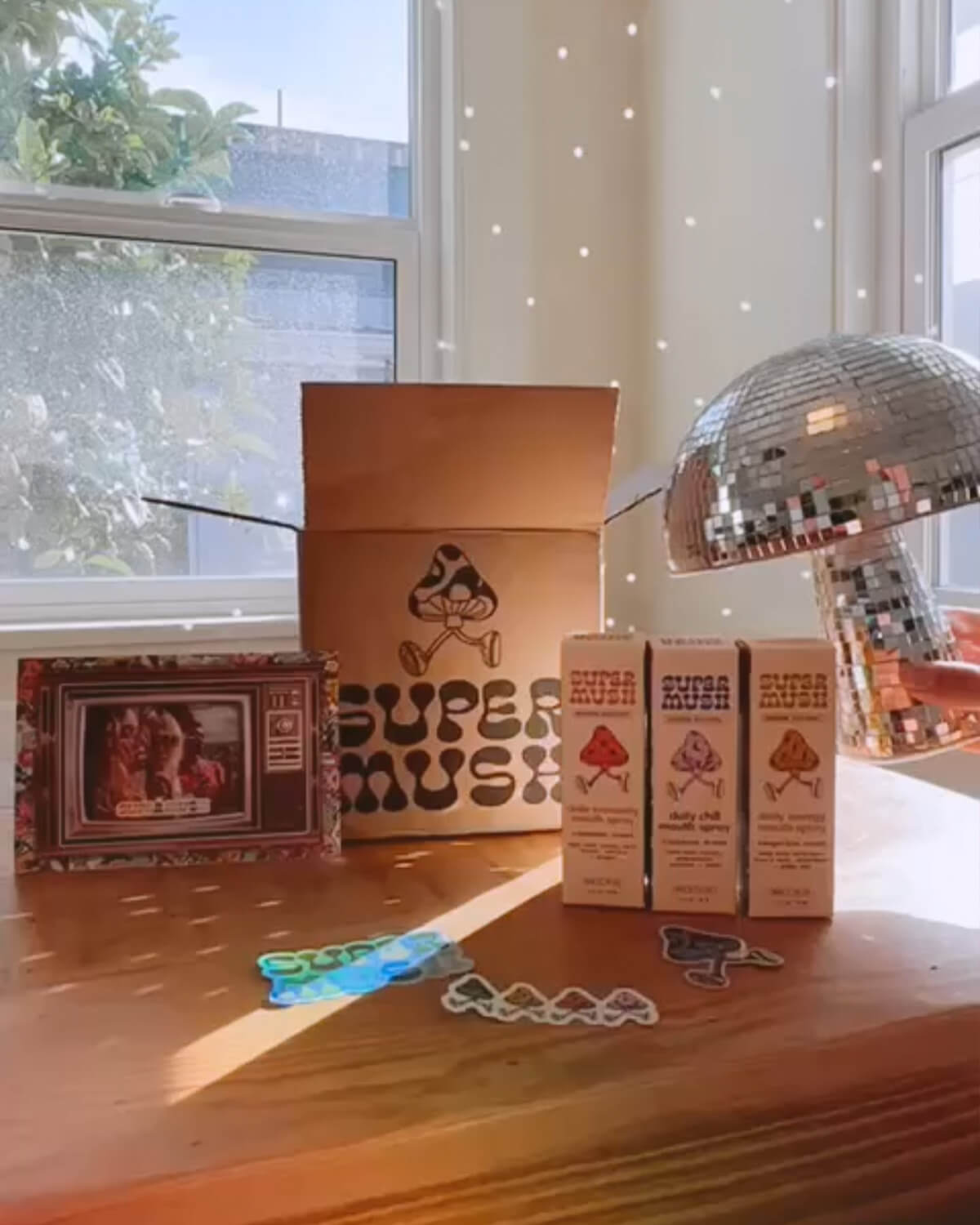 Pay less, automatically get 20% off every order
Each bottle lasts a month if used daily. It's easy to figure out when you will need a new bottle.
Don't miss any days of your supplements, we will ship them automatically at the frequency you need
The benefits of the mushrooms will build up in your system for optimal results
Easy cancellation at anytime, we get it
Money back guarantee - if you don't love it you have 30 days to let us know for a refund
FAQS
Copy/paste the code generated and shared with you into the box at checkout.
How much does it cost to join?
Is there a limit to how many order points I can get?
Nope, keep on spreading that shroomy love
Once you've used your points, they can't be refunded.
Should I subscribe if I've never tried SuperMush?
Totally. We have a 30 day money back guarantee, and the more you use the sprays, the better you'll feel.